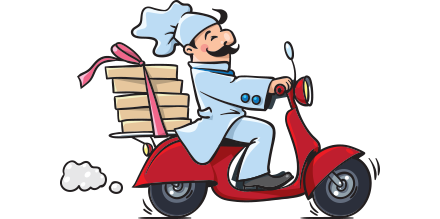 Breakfast
Egg on a Roll

$1.99

Egg & Cheese on a Roll

$2.75

Bacon, Ham, or Sausage, Egg & Cheese on a Roll

$2.75

Steak, Egg, & Cheese on a Roll

$3.50

Turkey, Egg, & Cheese on a Roll

$3.50

Prosciutto, Egg, & Cheese on a Roll

$4.99

Ryan's Special

$6.99

Bacon, Egg , Cheese, Hash Brown with Chicken Cutlet & hot sauce

Go Getter

$4.99

Steak, Cheddar Cheese and Peppers on a Portugese Roll

Breakfast Burrito

$4.99

Scrambled Eggs, Choice of Bacon, Ham, Steak, Turkey, or Sausage, Cheese, Salsa in a Wrap

Country Sandwich

$3.99

Scrambed Eggs, Home Fries, Onions, Bacon, Sausage and Pepperjack Cheese

Bagel with Butter

$1.50

Choice of: Plain, Everything, Sesame, Cinnamon Raisin, Onion or Poppyseed

Gluten Friendly Menu

Gluten Free French Toast (3)

$8.50

Gluten Free Pancakes

$8.50

Gluten Free Breakfast Sandwich

$5.99

Bacon, Ham or Sausage, Egg & Cheese on Gluten Free bread

or in a Gluten Free Wrap add $1.00
Bagel with Cream Cheese

$2.25

Choice of: Plain, Everything, Sesame, Cinnamon Raisin, Onion or Poppyseed

Breakfast Panini

$6.95

Scrambled eggs, American cheese, sausage and salsa on a toasted panini

Meat Lovers Omelet

$5.99

Sausage, bacon, ham, and American cheese

Body Builder's Omelet

$7.95

Egg whites, turkey, tomato, and spinach

Cheddar Bacon Omelet

$5.50

Rick's Florentine Omelet

$5.95

Egg Whites, Spinach, & Feta

Western Omelet

$5.95

Peppers, Onions, Ham, & American Cheese

Veggie Omelet

$5.95

Spinach, mushrooms, peppers, tomatoes with Cheddar Cheese

Cheese Omelet

$4.95

French Toast

$5.25

with Bacon or sausage $7.10

Pancakes (3)

$5.25

with Bacon or sausage $7.10

Sides

Side of Bacon

$2.50

Side of Home Fries

$3.50
Deli Items
Deli Cold Cuts Sold per Pound

Ham, Turkey, Roast Beef, Buffalo Chicken Breast, Honey Turkey, Genoa Salami, Pepperoni, Bologna, American Cheese, Muenster Cheese, Provolone Cheese, Swiss cheese, Cheddar Cheese, and Pepperjack Cheese
Home-style Deli Salads Sold per Pound

Macaroni Salad, Potato Salad, Tri-color Tortellini Salad, Tuna Salad, Chicken Salad, Egg Salad, Spinach Orzo Salad
Soups
Chicken Noodle Soup

$4.50
Signature Sandwiches
Bread Choices: Rolls, Portuguese Rolls, Grinders, Bagels, Panini, White, Wheat, Rye, Gluten Free
Wrap Choices: White, Wheat, Spinach, Gluten Free, Sundried Tomato

#1

Italian Combo

Roll - $7.95 | Grinder - $8.95

Ham, salami, sopressata, capicola, pepperoni, provolone cheese, lettuce, tomato, oil & vinegar, and your choice of hot peppers/ roasted red peppers/ banana peppers.

#2

American Combo

Roll - $7.95 | Grinder - $8.95

Fresh turkey, roast beef, ham, American cheese, lettuce, tomato and mayo.

#3

Breaded Buffalo Chicken Wrap

$7.95

Buffalo tenders, lettuce, tomato and your choice of Ranch or Blue Cheese dressing

#4

Cuban

Roll - $6.95 | Grinder - $7.95

Roasted pork, Ham, melted Swiss cheese, mustard and pickles

#5

Russian Chicken

Roll - $7.25 | Grinder - $8.25

Crispy chicken cutlet, Muenster cheese, crispy bacon and Russian dressing

#6

Reuben

Roll - $6.95 | Grinder - $7.95

Corned beef or pastrami, melted Swiss cheese, sauerkraut and Thousand Island dressing

#7

Philly Cheesesteak

Roll - $7.25 | Grinder - $8.25

Rib-eye steak, melted American cheese with sautéed onions and peppers

#8

Caprese

Roll - $6.95 | Grinder - $7.95

Fresh Mozzarella cheese, roasted red peppers, fresh basil and balsamic vinegar

#9

The Sicilian

Roll - $7.25 | Grinder - $8.25

Ham, Genoa salami, fresh mozzarella cheese, roasted red peppers, lettuce, tomato, oil & vinegar

#10

Chicken Parmigiana

Roll - $6.95 | Grinder - $7.95

#11

Eggplant Parmigiana

Roll - $6.95 | Grinder - $7.95

#12

Meatball Parmigiana

Roll - $6.95 | Grinder - $7.95

#13

Sausage & Peppers

Roll - $6.95 | Grinder - $7.95

#14

Chicken Cordon Bleu

Roll - $7.25 | Grinder - $8.25

Chicken cutlet, ham, Swiss cheese, lettuce, tomato and your choice of Ranch or Russian dressing

#15

Balboa

Roll - $7.95 | Grinder - $8.95

Hot roast beef, melted Swiss cheese, sautéed onions and horseradish mayo

#16

Frank's Special

Roll - $7.95 | Grinder - $8.95

Chicken cutlet, crispy bacon, American cheese, lettuce, tomato and chipotle mayo

#17

Pa's Special

Roll - $6.95 | Grinder - $7.95

Grilled chicken, fresh mozzarella cheese, tomatoes, roasted red peppers and pesto mayo

#18

Florentine

Roll - $7.25 | Grinder - $8.25

Chicken cutlet, fresh mozzarella cheese, sautéed spinach and olive oil

#19

Jay's Favorite Wrap

$7.95

Buffalo tenders, onions, lettuce, tomato and Thousand Island dressing in a spinach wrap

#20

Vinny's Panini

$8.95

Grilled chicken, fresh mozzarella cheese, crispy bacon, sun-dried tomatoes, roasted red peppers and mayo on a panini press

#21

Mona Lisa Panini

$7.95

Breaded eggplant, roasted red peppers and pesto mayo on a panini press

#22

Norma's Panini

$7.95

Mortadella, sopressata, hot capicola, fresh mozzarella cheese, onions, lettuce and tomato

#23

Devin's Special

Roll - $7.25 | Grinder - $8.25

Grilled chicken, ham, fresh mozzarella cheese, jalapenos, avocado, tomato and mayo
#24

Chicken Caesar Wrap

Roll - $7.25 | Grinder - $8.25

Grilled chicken, Romaine lettuce, and Caesar dressing in a wrap Price stays the same

#26

Richie's Special

Roll - $7.25 | Grinder - $8.25

Grilled chicken, melted American cheese, sauteed mushrooms, sauteed onions, peppers and chipotle sauce

#27

The Dolly Special

Roll - $7.25 | Grinder - $8.25

Honey turkey, Swiss cheese, coleslaw and Russian dressing

#28

Steve's Special

Roll - $8.95 | Grinder - $9.95

Chicken cutlet, crispy bacon, Pepperjack cheese, avocado, onions, lettuce, tomato and chipotle mayo

#29

The Gotti

Roll - $6.95 | Grinder - $7.95

Crispy, wild-caught cod, American cheese, lettuce, tomato and tartar sauce

#30

The Drama

Roll - $6.95 | Grinder - $7.95

Chicken cutlet, American cheese, hot sauce and BBQ sauce

#31

JR'S Special

Roll - $6.95 | Grinder - $7.95

Grilled turkey, cheddar cheese, roasted red peppers and chipotle sauce

#32

The Cass Special

$6.95

Grilled cheese made with cheddar cheese, roasted red peppers, spinach, avocado and tomato on wheat bread

#33

Mayra's Special

Roll - $6.95 | Grinder - $7.95

Hot roast beef, melted cheddar, sautéed mushrooms, onions and Ranch dressing

#34

Brianna's Special

Roll - $6.95 | Grinder - $7.95

Grilled chicken, fresh mozzarella cheese, sautéed spinach and pesto mayo

#35

Nicole's Special

$7.95

Avocado, spinach, broccoli, tomato, balsamic vinegar, sautéed onions and peppers

#36

The Chillemi

Roll - $6.95 | Grinder - $7.95

Sausage, provolone cheese, peppers, onions and marinara sauce

#37

Lauri's Special Wrap

$8.25

Grilled chicken, American cheese, avocado, red onion, tomato and mayo

#38

Stateline Special

Roll - $7.95 | Grinder - $8.95

Freshly sliced Buffalo chicken, Pepperjack cheese, crispy bacon, avocado, lettuce, tomato and chipotle mayo

#39

Carlos Special

Roll - $7.95 | Grinder - $8.95

Grilled chicken, prosciutto, fresh mozzarella cheese, sautéed spinach and pesto mayo

#40

Gary's Special

Roll - $7.95 | Grinder - $8.95

Tuna melt with cheddar cheese

#41

Ice Man

Roll - $7.95 | Grinder - $8.95

Grilled chicken, fresh mozzarella cheese, roasted red peppers and balsamic glaze

#42

Tuna or Chicken Salad Sandwich

Roll - $6.95 | Grinder - $7.95

#43

John's Special

$8.95

Grilled chicken, melted cheddar cheese, avocado, sweet peppers and chipotle mayo on a panini press

#44

Shirley Special

Roll - $6.95 | Grinder - $7.95

Roasted pork, roasted red peppers, sauteed onions, melted provolone & mayo

#45

Turkey Reuben

Roll - $7.95 | Grinder - $8.95

Grilled turkey, melted Swiss cheese, sauerkraut and Russian dressing

#46

Charlie's Special

Roll - $6.95 | Grinder - $7.95

Turkey, crispy bacon, lettuce, tomato and mayo

#47

Rob's Special

Wrap - $8.95

Turkey, bacon, American cheese, lettuce, tomato, onion, hot sauce, and Ranch in a wheat
Sides
Mozzarella Sticks (5)

$7.25

French Fries

$3.50

Waffle Fries

$3.50

Curly Fries

$3.75
Onion Rings

$3.50

Buffalo Wings

$6.99

Chicken Tenders

$6.99

Buffalo Tenders

$7.25
Burgers
Hamburger

$4.95

Lettuce & tomato

Cheeseburger

$5.25

Melted American Cheese, lettuce & tomato
Italian Cheeseburger

$5.25

Melted mozzarella & tomato sauce
Salads
Dressings: Italian, Ranch, Bleu Cheese, Balsamic Vinaigrette, Thousand Island, Russian, Oil & Vinegar, Lite Raspberry Vinaigrette, Honey Mustard, Honey Shallot, Caesar, and Creamy Italian
*Shrimp Can Be Added to Any Salad*
Carol's Salad

$9.95

Fresh cucumbers, banana peppers, carrots, cherry tomatoes, avocado, hard-boiled eggs, olives with grilled chicken.

Tossed Salad

$7.95

Fresh Cucumbers, lettuce, plum tomatoes, red and green peppers, black olives, red onions and carrots.

Greek Salad

$8.95

Cerignola olives, Kalamata olives and black olives, fresh cucumbers, red onions, tomatoes and sprinkled with creamy feta cheese

Cobb Salad

$8.95

Avocado slices, bacon, hard-boiled eggs, fresh cucumbers, carrots, romaine lettuce and sprinkled with blue cheese.
Caesar Salad

$8.95

Romaine lettuce, croutons, parmesan cheese, Caesar dressing and grilled chicken.

Gorgonzola Salad

$9.95

Fresh sliced pears, crunchy candied walnuts, and crumbled Gorgonzola cheese on spring mix. Served with Westside Deli's own Honey-Shallot Dressing

Shrimp Tossed Salad

$10.95

Chef Salad

$8.95

Rolled-up turkey, ham, pepperoni, tomatoes and sliced provolone on a bed of romaine lettuce.
Desserts Menu
Flan

Cannoli

Tiramisu

Gelato
Flourless Chocolate Cake

Assorted Cookies

Crumb Cake

Freshly Baked Brownies
Coffee & Tea
Coffee

Small

$1.50

Medium

$1.75

Large

$2.00

Iced Coffee

$2.75

Espresso

One Shot

$2.10

2 Shots

$2.42
Lattes

Small

$3.45

Medium

$4.15

Large

$4.85

Assorted Hot Teas

Small

$1.50

Medium

$1.75

Large

$2.00
Contact Info
203-744-6141
93 Mill Plain Road
Danbury, CT 06811
Hours
Mon - Fri: 6:00am - 8:00pm
Sat: 7:00am - 8:00pm
Sun: Closed